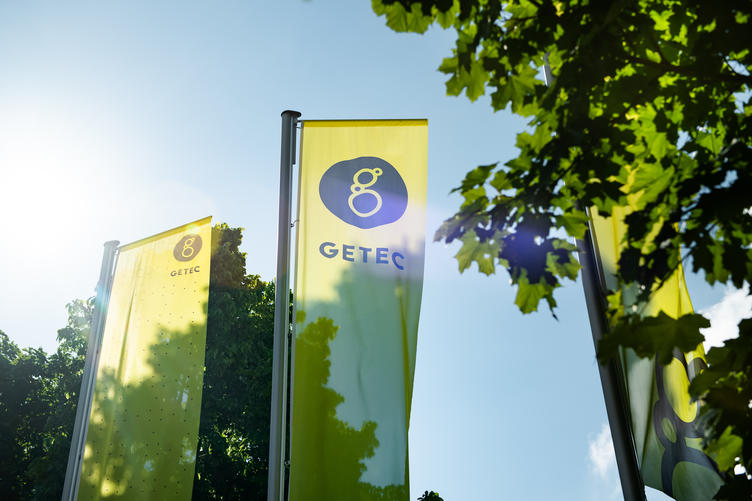 From its headquarters at the multi-client site GETEC PARK.SWISS in Muttenz (BL), the GETEC Platform Switzerland supports companies in the industrial and real estate sectors on their path to climate neutrality. We develop smart, efficient and green energy solutions and infrastructure services for our customers in the areas of industry, real estate and energy services.

With tailor-made contracting concepts, in-depth engineering know-how, the highest level of regulatory competence, great speed of action and proven sustainability expertise, we help our customers navigate an increasingly complex energy world and consistently reduce their carbon footprint.

As a special competence center with its experts in the areas of waste-to-value, waste-to-energy, waste water treatment and green hydrogen, Platform Switzerland develops appropriate solutions for the entire GETEC Group.

COMPETENCE CENTER FOR
GREEN HYDROGEN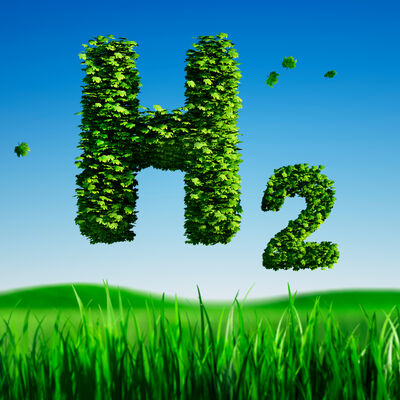 Issues relating to energy availability, energy mix and security of energy supply focus on the issue of the supply of green molecules.
The Competence Center for Green Hydrogen of Platform Switzerland is a strategic building block of GETEC to support customers on their path to CO2 net zero with decentralized, de-carbonized and digitalized energy solutions.
The Swiss Competence Center bundles all activities within GETEC in order to make ecologically and economically sustainable applications of green hydrogen usable for our customers.
INFRASTRUCTURE AS A SERVICE
AT GETEC PARK.SWISS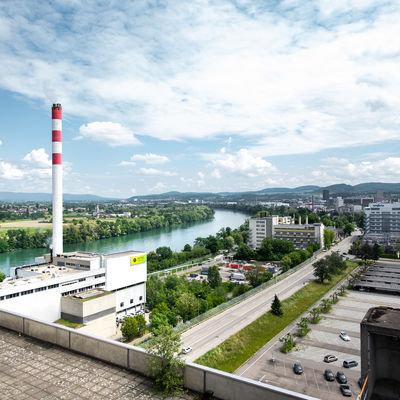 The GETEC PARK.SWISS multi-client site near Basel bundles all infrastructure services, offers and competencies of the formerly separate industrial parks in Muttenz on 50 hectares to form a comprehensive production and competence center for the life science and chemical industry.
With its trimodal connection to road, water and rail as well as its central location in Europe, the multi-client site offers an optimal environment for internationally active companies that are active in research, development and production. The large number of already established multinational corporations make GETEC PARK.SWISS a valuable network location. In addition, the region has a talent pool with well-trained employees from all areas of expertise.
WHAT DRIVES US
SUSTAINABLE & EFFICIENT ENERGY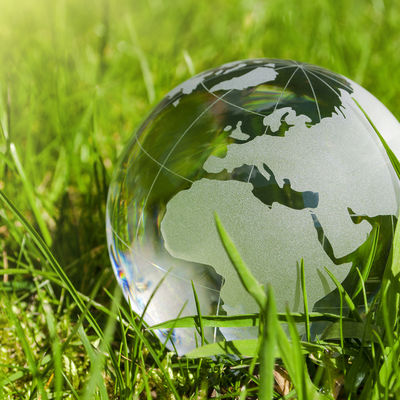 For us, it's obvious that well-managed, sustainable companies with good risk management are more valuable – for the environment, for society and also as a company. Improving the ESG criteria is therefore an essential part of our corporate strategy. We are designers of the energy transition and strive for a careful use of resources: Sustainable, efficient and digitalized energy and infrastructure solutions as well as the reduction of greenhouse gas emissions for our customers are our driving force. Whether it's thermal utilization of climate-damaging special gases and other residues, regeneration of used solvents or planning of modern districts of the future: With state-of-the-art technology and innovative services from our experienced team, we always offer the optimal solution.
GETEC PARK.SWISS is certified according to ISO 9001 and 14001.
MANAGEMENT
GETEC Platform Switzerland
Dr. Urs Zimmerli
Platform CEO Switzerland
Urs Zimmerli is an experienced manager and CEO of GETEC Platform Switzerland. He has many years of international experience in the chemical and specialty chemical industry. Previously, he was COO of GETEC PARK.SWISS AG and held management positions at CABB AG and EMS Chemie AG. He also gained valuable experience at Archroma Management GmbH, Polygum Technologies LTD and Polygal AG. He holds a PhD in Chemical Engineering from ETH Zurich, an MBA from the Open University and diplomas in Industrial Engineering and Chemical Engineering.
We embody partnership –
find your contact.
With more than 70 locations throughout Europe, we are always at your doorstep.
Contact us. We are here for you.
Contact