RESILIENCE AND RELIABILITY
FOR INFRASTRUCTURES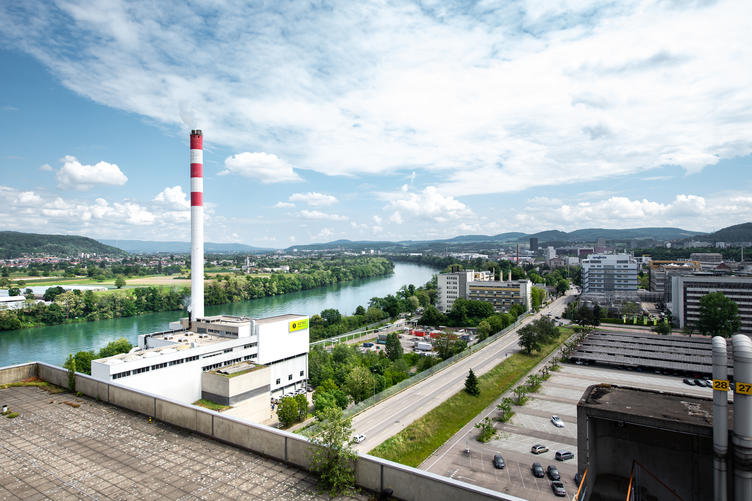 Companies and developers need to use their capital as efficiently as possible. As a competent partner for Infrastructure-as-a-Service (IaaS), GETEC Platform Switzerland operates complex infrastructure and production facilities in a secure, resilient, cost-effective and environmentally friendly manner over the entire lifecycle. Benefit from the strategic advantages of a secure, sustainable and digital infrastructure while reducing investment costs, complexity and risk.

INFRASTRUCTURE AS A SERVICE
FOR INDUSTRY AND REAL ESTATE
Volatile energy costs, increasing sustainability mandates, higher availability requirements, aging infrastructure and competing capital needs are distractions from the core business.
As one of the leading energy service providers for the industrial and real estate sectors, GETEC provides you with customized infrastructure, technology and equipment in an "as a service" model. We maintain your existing sites or facilities and project additions and expansions - sustainably, reliably and digitally.
From the replacement of outdated trades to the installation of energy-efficient heating, ventilation and air conditioning (HVAC) systems as well as electrical, mechanical and hydraulic systems to renewable energy projects: Infrastructure as a Service from GETEC in Switzerland frees up capital expenditure (CAPEX) so that you can invest in your core business with an eye to the future.
An Infrastructure as a Service solution from GETEC that also covers operating and maintenance costs also effectively shields you from asset lifecycle risks.
YOUR SPECIALISTS FOR
GREENFIELD AND BROWNFIELD PROJECTS
GETEC in Switzerland takes care of the development of new greenfield facilities for you and operates them safely and resource-efficiently throughout their entire lifecycle. Conversion and modernization projects achieve efficiency gains and increase the economic and environmental sustainability of your infrastructure from day one.
If financing by GETEC is required, it is provided depending on the technologies and services provided. Infrastructure and technical facility management projects to increase energy efficiency or for critical infrastructure such as buildings and trades such as lighting, HVAC, water and other operational media can be provided by GETEC under a managed services contract. For renewable energy facilities such as photovoltaics (PV), biomass utilization, energy storage or combined heat and power (CHP), an Offtake Agreement is a suitable option. Under certain conditions, IFRS 16-compliant projects can be financed off-balance sheet. Wherever possible, our specialists use solutions that are consistent with federal and cantonal subsidy programs.
Takeover or implementation, operation and maintenance of your critical infrastructures, buildings, facilities and technologies
Measures to increase energy efficiency

Water infrastructure
Process engineering, mechanics, EI&C and IoT
We embody partnership –
find your contact.
With more than 50 locations throughout Europe, we are always at your doorstep.
Contact us. We are here for you.
Contact